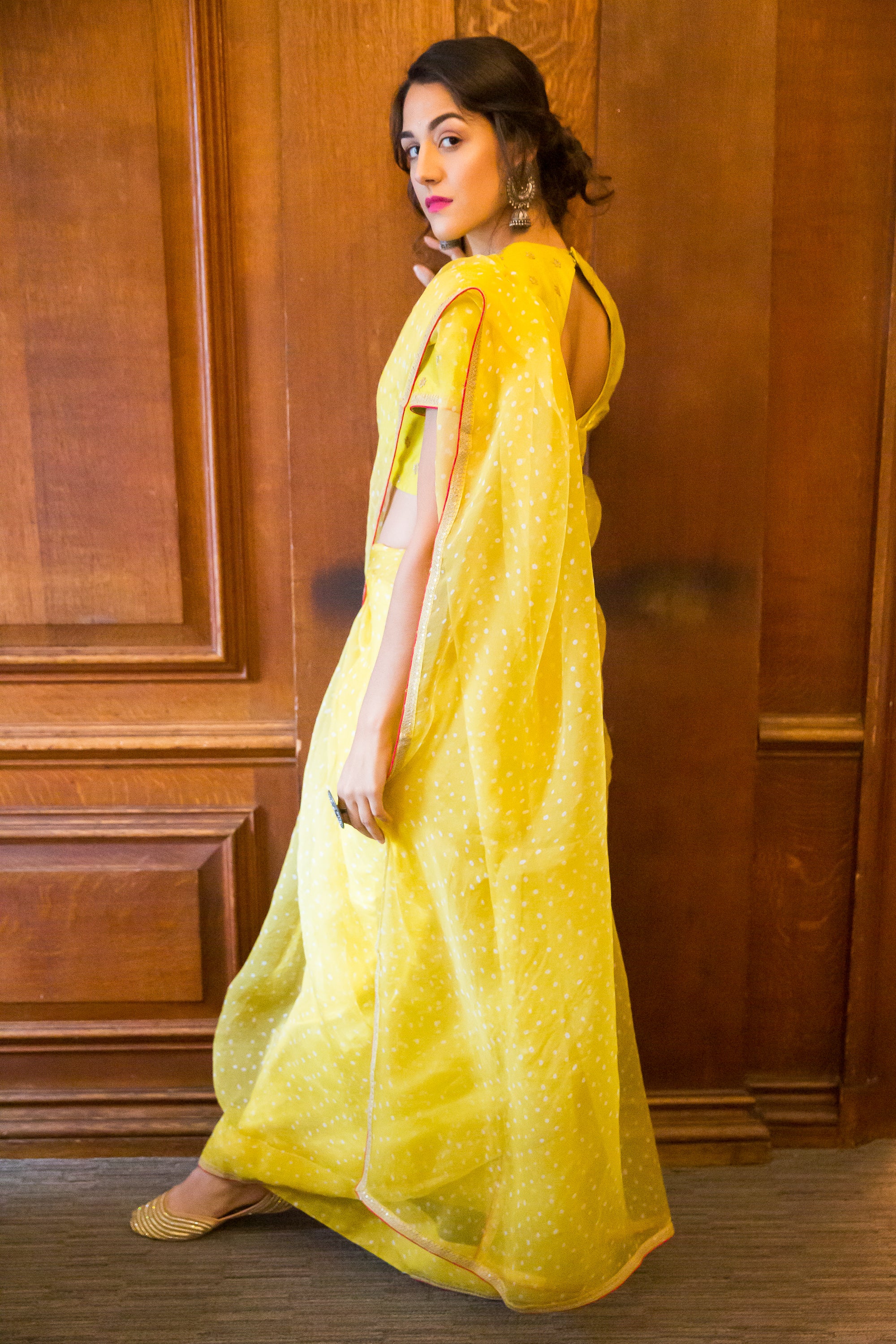 From wrapping our mother's dupatta to draping the 9 yards, we all grew up playing dressing up from grandmother's sari wardrobe. 
Each sari design is inspired by traditions of India from the the use of handwoven Kanjeeevaram silks, Banarasi silks and Zardozi embroidery from Hyderabad.
Hope you love our collection range of handwoven and contemporary saris for women of all ages as much as we love curating them by working closely with the handloom weaves of India and our designer team to bring you the best.
Pre-order our saris to avail the luxury of beautiful designer stitched blouse of your choice.